With schools everywhere finishing the year and Memorial Day right around the corner, it is definitely time to switch into summer mode. Time for fresh fruit, garden vegetables and grilling. Have you got any ideas to share?
This week's feature is
One Acre Farm's Hucklebery Swirl Lemon Ice Cream!
Homemade ice cream is one of the best parts of summer. We had lots of ice cream in the summer when I was a kid, and lots of huckleberries too, but we never had them together! This recipe is at the top of my list of things to make. And soon! You need to
head over and see her site.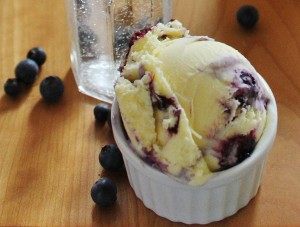 Please grab a
button
- and thanks so much for sharing!
And now it's time to fill Tuesday's Table. What kinds of delicious and creative things have been coming out of your kitchen lately? I can't wait to see them!
For this week's party, only a few guidelines:
Please share as many links as you like, but only if you haven't shared them here before
Add a link back to Tuesday's Table (or grab a button above!) so others can join in the fun
Follow me via Facebook, Pinterest, Twitter, Google+, RSS or Bloglovin (see my sidebar!)
No other requirements, but visit the other links here, and I'd love for you to sign up for my
email reminder here
!
And now, for this week's link party!
Pin It